Our First Valentine's Day!
February 14, 2001
Mom bought cute headbands for the girls and little heart glasses for Drew. Unfortunately, they did not last very long on his face.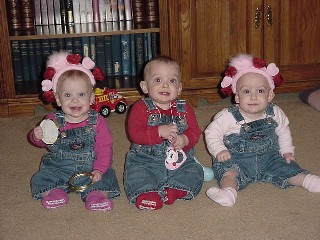 It is fun to make them pose now that they can all sit up well.
Elena was doing fake coughs all day long. Here is an example of one.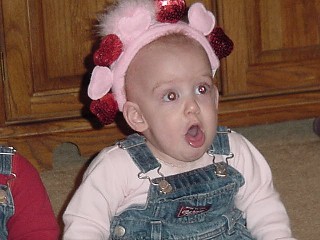 Cassie is one of a kind.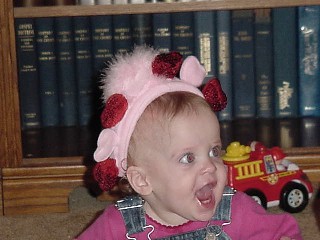 See above comment.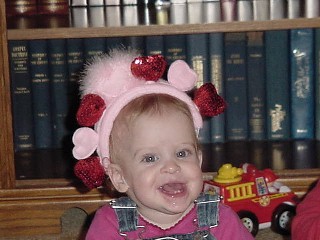 Lane is shocked about something.
What a cutie!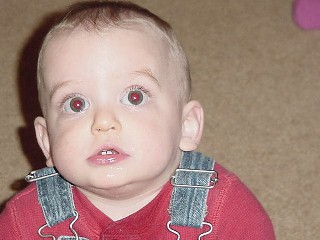 She's checking us out.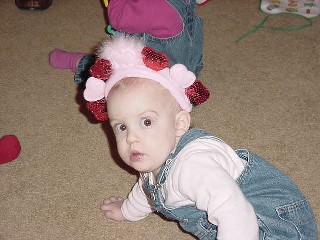 "Nothing beats playing with a nasal aspirator!"
"I think it might be a little big."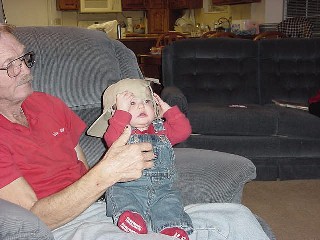 Cassie's various faces.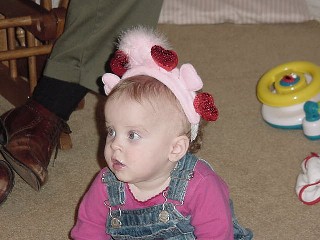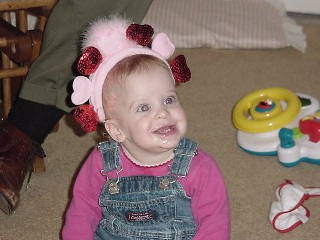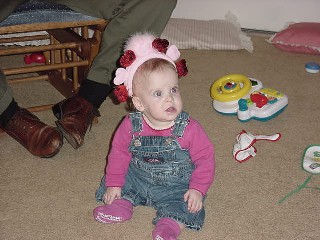 Drew was watching himself on TV.
Mom and Lane were twins so they had to take some pictures.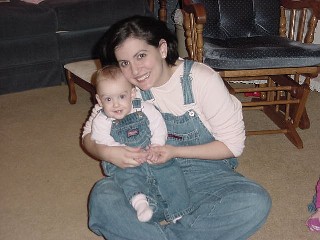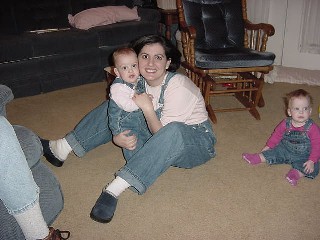 How did three babies fit inside of Mom?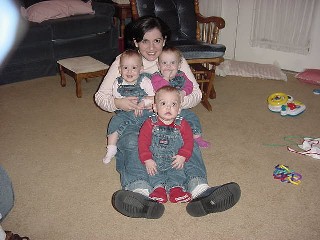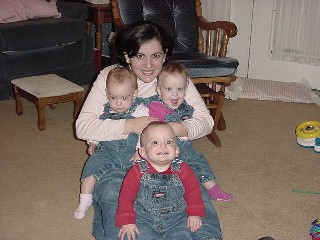 The ladies of the family.
E-mail us at seeleyfamily@worldnet.att.net.

(c) Dane Seeley, 2001